Buddy Blewster
| | |
| --- | --- |
| Date and Place of Birth: | September 9, 1919 Mechanicsville, AL |
| Date and Place of Death: | October 22, 1942 Guadalcanal, Solomon Islands |
| Baseball Experience: | Minor League |
| Position: | Pitcher |
| Rank: | Private First Class |
| Military Unit: | Third Battalion, 1st Marine Regiment, 1st Marine Division, USMC |
| Area Served: | Pacific Theater of Operations |
Warren Davis "Buddy" Blewster, son of Allie and Gertie Mae Blewster, was born in Mechanicsville, Alabama, and attended high school in Oxford, Alabama. He transferred to Anniston High School his senior year and became one of the best athletes the school ever produced playing baseball, basketball and football.

After graduation in 1938, Blewster joined the Monsanto Chemical Company ball team and earned recognition at the professional level when he hurled a shutout in an exhibition game against the Anniston Rams of the Southeastern League. Blewster signed with the Rams the following year and was sent to the Thomasville Orioles of the Class D Georgia-Florida League where he played sparingly. He joined the Moultrie Packers of the same league in 1940, and was 1–6 in eight appearances. In 1941, Blewster was with the Oneonta Indians of the Class C Canadian-American League, where he was 1–2 in three starts.

Blewster enlisted with the Marines Corps on December 26, 1941, and received basic training at Parris Island, South Carolina. He then trained at New River, North Carolina, where he was promoted to private first class and played baseball with the First Marines. PFC Blewster departed for the Pacific on June 13, 1942 and was stationed at Wellington, New Zealand, before landing at Guadalcanal with the Third Battalion, 1st Marines on August 7, 1942. The Japanese viewed the flat area on the island as an ideal location for an air base to threaten Allied shipping, and American forces, aware of this, captured the airfield from Japanese construction workers. It was renamed Henderson Field and became the main focus of the campaign. The Japanese were determined to win back the island and the Guadalcanal Campaign raged from August 1942 to February 1943.

The Marines met with minimal resistance when they came ashore but soon faced fanatical opposition as they moved inland. Not only did they have to battle the Japanese but they also had to deal with rat bites and snake bites in the stifling heat and putrid jungle terrain. Furthermore, there was soon a pandemic of ringworm, malaria and dysentery.

Private First Class Blewster was killed in the defense of Henderson Field on October 22, 1942. "His immense popularity among his teammates and fellow students," said the Anniston Star, "was carried with him into the service where he became a great morale builder for his Marine companions during the worst days of the Pacific campaign."

After the war, Anniston High School established the "A" Club Memorial Trophy which was awarded annually to the school's top athlete. Blewster's name was among those inscribed on the trophy who had lost their lives fighting for their country.

Blewster's body was returned to Anniston in February 1948. Funeral services were held at the West Anniston Baptist Church on February 29, and he was buried at the Edgemont Cemetery.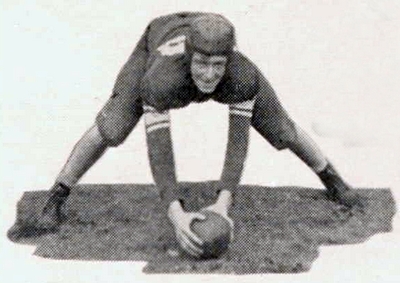 Buddy Blewster at Anniston High School in 1938
| | | | | | | | | | | | |
| --- | --- | --- | --- | --- | --- | --- | --- | --- | --- | --- | --- |
| Year | Team | League | Class | G | IP | ER | BB | SO | W | L | ERA |
| 1939 | Thomasville | Georgia-Florida | D | - | - | - | - | - | - | - | - |
| 1940 | Martinsville | Bi-State | D | - | - | - | - | - | - | - | - |
| 1940 | Moultrie | Georgia-Florida | D | 8 | 35 | 23 | 34 | 13 | 1 | 6 | 5.91 |
| 1941 | Oneonta | Canadian-American | C | 3 | 16 | 10 | 16 | 12 | 1 | 2 | 5.63 |
Source
Anniston Star, October 24, 1943
Anniston Star, February 25, 1948
Thanks to Astrid van Erp for help with photos for this biography
Date Added: January 25, 2012 Updated July 29, 2017
Baseball's Greatest Sacrifice is associated with Baseball Almanac
Baseball's Greatest Sacrifice is proud to be sponsored by