Gordon Houston
| | |
| --- | --- |
| Date and Place of Birth: | March 20, 1917 Merrilton, AR |
| Date and Place of Death: | February 10, 1942 McChord Field, Tacoma, WA |
| Baseball Experience: | Minor League |
| Position: | Outfield |
| Rank: | Second Lieutenant |
| Military Unit: | 55th Pursuit Group USAAF |
| Area Served: | United States |
Gordon Houston was a minor league batting champion who hoped to someday make it to the coveted record books of the major leagues. His dream did come true, but not in the way he expected. Gordon Houston is remembered as the first professional baseball player to die in World War II.
Gordon E. Houston's father, Charles (known as C. L.), worked as a bookkeeper for an oil company, and as the company relocated around the southern United States, so did the Houston family. They moved from Clarksville, Arkansas, to Shreveport, Louisiana, in the early 1920s, and were in Dallas, Texas, in the early 1930s. They eventually settled in San Antonio, Texas, in 1937.

The Houston boys were exceptional athletes and inseparable. Gordon and Charles, Jr. (known, like his father, as C. L.), were both stars on the baseball and football teams at Sunset High School in the North Oak Cliff area of Dallas. Following graduation from high school in 1934, they enrolled at the College of the Ozarks, in Clarksville, Arkansas, and for two years they attended college during the winter months and played semi-pro baseball with a lumberyard team during the summer. In September 1936, they both enrolled at Henderson State Teacher's College in Arkadelphia, Arkansas, where they starred on the football team. By 1937, the family had relocated to San Antonio, Texas, and the brothers enrolled at local St. Mary's University. In January 1938, they again discontinued their studies to try out for the Monroe Twins of the Class C Cotton States League.

Both were offered contracts and C. L. played shortstop and batted .315 in 21 games, while Gordon hit .320 in 46 games playing center field. Patrolling the outfield grass for the Twins alongside Houston that summer was Culley Rikard, who would join the Pittsburgh Pirates in 1941. The brothers were back at St. Mary's in September 1938, but went through their familiar routine of discontinuing their studies in January of the new year to pursue a summer career in baseball. They had heard that the Texarkana Liners of the Class C East Texas League had appointed a new manager for the season—former Athletics and Browns pitcher, Sam Gray—and he would be looking for new players when the team started spring training on March 1, 1938. The Liners—so-called because the town straddles the Texas-Arkansas state line—were owned by Dick Burnet who had made a fortune in East Texas oil fields during the early 1930s. He owned the East Texas League's Gladewater team in 1936, but low attendance due to a small population appropriated a move to Texarkana in 1937.

C. L. was up against veteran shortstop Eph Lobaugh and was not offered a deal with the Liners, while Gordon was, and had a career-best year. Playing left field, and later moving to right field, Houston went 3 for 4 on Opening Day and led the league with a .384 batting average. In fact, he stayed above .400 until mid–June and never hit below .380 throughout the season. He also hit 32 doubles and 18 home runs, stole 25 bases and had 70 RBIs; his .618 slugging percentage was second best in the league. Playing in the midseason East Texas League North-South all-star game on July 20 was quite an honor for young Houston; eleven of the players in that game were past or future major leaguers. But Houston proved his worth going 5-for-5 at the plate, scoring one run and driving in another for the North. Immediately following the all-star contest, he was traded to the Oklahoma City Indians of the Class A1 Texas League for pitcher William Douglas. He made an immediate impact with his timely hitting, helping the Indians to down the Houston Buffaloes, 5–4 and 3–2, in a doubleheader on July 21. In four games with Oklahoma City, Houston had two hits, but was later returned to Texarkana where he continued to lead the league in hitting and was selected to the end-of-season all-star team.

Texarkana finished second in the league, four-and-a-half games behind the Marshall Tigers. They went on to win the first three playoff games against the Henderson Oilers and appeared set for a place in the finals. Henderson, however, came back to win the last four to upset the heavily favored Liners. The fourth-place Tyler Trojans also upset Marshall in five games and went on to defeat Henderson in the finals.

Gordon Houston was back with Texarkana in 1939 and looking forward to another strong season, but on May 24, in a game against Longview, a nasty spike wound to his foot put him on the sidelines for two weeks and hampered his performance for the rest of the year. In 109 games, Houston batted an uncharacteristic .219—165 points below his previous season mark. His home run output dropped from 18 to three and he drove in just 39 runs. Houston's 1940 season with Texarkana—his third with the independently operated club—marked a return to form. He played a career-high 129 games and led the team in hits (158), doubles (30) and batting average (.304). It was a good year for the 24-year-old outfielder but there were no offers to be seen from any major league clubs, and 1940 was to be his last in professional baseball.

On November 3, 1940, Gordon and C. L. enlisted in the Army Air Corps since they both wanted to be pilots. Gordon passed the eye exam—which required 20/20 vision at that time—but C. L. did not. On February 10, 1941, while C. L. prepared for basic training in a ground-based role with the Air Corps, Gordon reported for primary flight training as an aviation cadet to Ontario Army Air Field, California. He advanced to basic flight training at Moffett Field near San Jose, and was graduated from the advanced flying school at Stockton Field, California in September 1941. Second Lieutenant Houston was now a full-time fighter pilot and took up his position as flight leader with the 55th Pursuit Group, Western Defense Command, stationed at McChord Field, just south of Tacoma, Washington. Piloting his Republic P-43 Lancer, a pre-war fighter plane that never saw combat, it was Houston's job to lead his flight up and down the coast, looking for Japanese submarines or aircraft carriers that might be tempted by the concentration of large airplane manufacturing plants in that region. Ever since the War Department's warning message on November 27, 1941, indicating that negotiations with Japan had terminated and that war was probable, the Western Defense Command had accelerated its protection of the region, and with good reason. On December 23, 1941, the tanker Montebello was torpedoed and sunk off the coast of Cambria, California. As the crewmen scrambled into four lifeboats, gunfire from the Japanese submarine's deck guns sailed over their heads. All the crew survived but the Montebello, with 73,571 barrels of oil, lay at the bottom of the Pacific Ocean.

During the afternoon of February 10, 1942, Houston's flight was preparing to land his P-43 at McChord Field after an uneventful sortie. As he approached the runway another plane was coming in directly beneath him. Houston was the more experienced pilot and climbed slightly so he could head for the end of the runway and the overrun, a grassy area that was used in case a plane overshoots a little. What Houston did not realize about the overrun was that a ditch had been dug during the day to lay some sewer tile. His plane, which had poor forward visibility when taxiing, hit the ditch and flipped over. Houston's death was instantaneous. The family took the news of Gordon's death hard. More than 20 years later, at the funeral of her husband, Gordon's mother, Lydia, recalled her middle son. "When my grandfather died, I remember her saying that as hard as it was to give him up, it wasn't as hard as it was with Uncle Gordy," said Patty Rousher, the daughter of Gordon's younger brother, Howard. "She said she never really got over it."

C. L., who was stationed at Kelly Field, Texas, at the time, had the responsibility of going up to Washington to claim the body of his younger brother. "I was stationed at McChord Field years later," says C.L's son, Chuck, who served for many years with the Air Force. But his father would never go up there and see him. "He said going up there again would bring up a lot of bad memories."

Services were held at the Fort Sam Houston Post Chapel near San Antonio, on February 14, 1942, and Gordon Houston was buried in the National Cemetery at Fort Sam Houston with full military honors.
| | | | | | | | | | | | | |
| --- | --- | --- | --- | --- | --- | --- | --- | --- | --- | --- | --- | --- |
| | Team | League | Class | G | AB | R | H | 2B | 3B | HR | RBI | AVG |
| 1937 | Monroe | Cotton States | C | 46 | 175 | 19 | 56 | 8 | 3 | 1 | 20 | .320 |
| 1938 | Texarkana | East Texas | C | 108 | 427 | 100 | 164 | 32 | 7 | 18 | 70 | .384 |
| 1938 | Oklahoma City | Texas | A1 | 7 | 22 | - | 6 | - | - | - | - | .272 |
| 1939 | Texarkana | East Texas | C | 109 | 375 | 51 | 82 | 18 | 2 | 3 | 39 | .219 |
| 1940 | Texarkana | East Texas | C | 129 | 519 | 80 | 158 | 30 | 3 | 5 | 57 | .304 |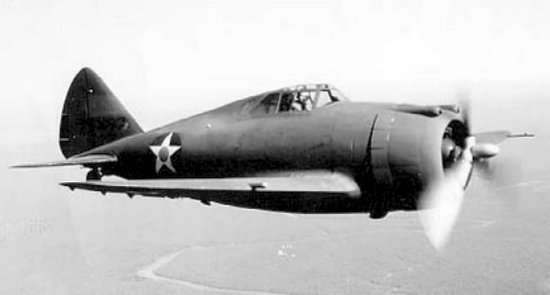 Republic P-43 Lancer
Date Added February 1, 2012 Updated June 15, 2014
Baseball's Greatest Sacrifice is associated with Baseball Almanac
Baseball's Greatest Sacrifice is proud to be sponsored by