Art Joquel
| | |
| --- | --- |
| Date and Place of Birth: | April 24, 1893 St. Louis, MO |
| Date and Place of Death: | November 2, 1918 Barron Field, Forth Worth, TX |
| Baseball Experience: | Minor League |
| Position: | Catcher |
| Rank: | Second Lieutenant |
| Military Unit: | US Army Air Service |
| Area Served: | United States |
Arthur L. "Art" Joquel, son of August and Stella Joquel, was born on April 25, 1893 in St. Louis, Missouri. A renowned catcher, football player and bowler, he was playing for the Hartfords team in 1908. Joquel graduated from McKinley High School in 1910, played for the Harrison Athletics in 1911 and joined the Wagner Electric Corporation in 1912.
In January 1914, Joquel was signed by scout Al Ward and joined the Cedar Rapids Rabbits of the Class D Central Association, where he played under veteran Belden "Pa" Hill. In 11 games, he batted .200 and was released at the end of May, being picked up by the Burlington Pathfinders of the same league. Joquel played no games for Burlington before requesting his release and joined the Salina Coyotes of the Class D Kansas State League. He played 12 games and batted .214 before leaving the team joining the Strawberry Point, Iowa, independent team.
Joquel returned to St. Louis and worked as a mechanical draughtsman with the Wagner Electric Corporation He continued to play baseball with the Wagners team, leading them to the St. Louis Municipal League championship in 1917.
On June 2, 1917, Joquel married Evelyn Woodward of Steelville, Missouri. On December 22, of the same year he left for San Antonio Aviation Field to serve with the US Army Air Service. By July, he was at Kelly Field, Texas, and moved on to Barron Field, Fort Worth, later in the year.
On November 1, 1918, 25-year-old Second Lieutenant Joquel was on a training flight with a young aviation cadet, when the biplane ran into trouble and crashed. Miraculously, the cadet escaped uninjured, but Art Joquel was mortally injured and died at Barron Field hospital the following day.
Joquel was buried at Valhalla Cemetery, Bel-Nor, Missouri. On February 9, 1919, his widow, Evelyn, gave birth to their son, Arthur L. Joquel, Jr. Evelyn and young Arthur soon moved to California, where Arthur attended Manual Arts High School in Los Angeles. A colourful character, Arthur was an author and educator in the fields of anthropology, world history, United Nations studies, and Elizabethan drama. He taught in public high schools and community colleges, in California and Arizona. He wrote nearly fifty science fiction short stories, published a scifi magazine and was known to some of the most famous scifi authors. He organized two future studies groups and a desire for world peace. He passed away in 1974, aged 55.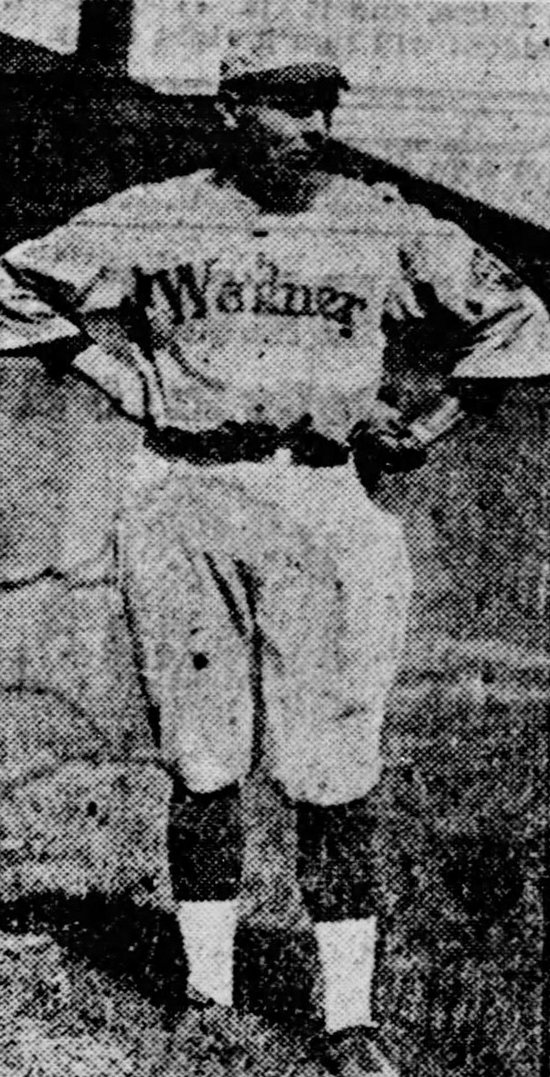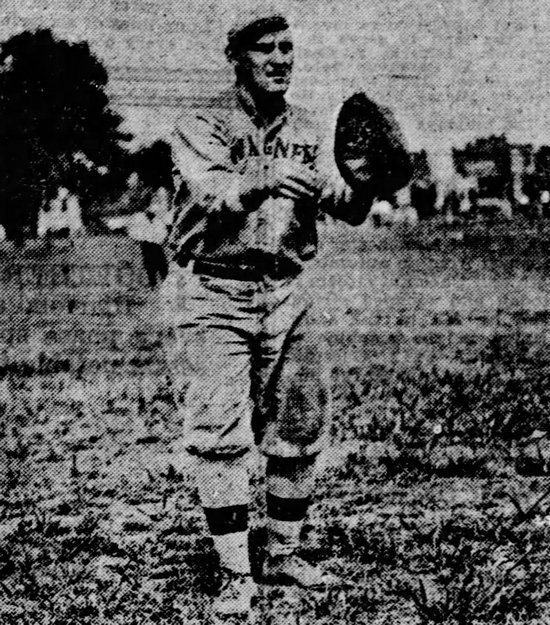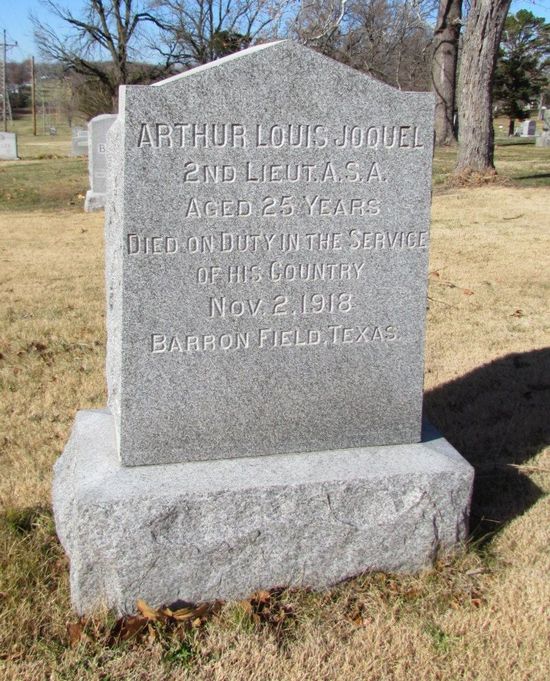 Date Added March 26, 2020
Baseball's Greatest Sacrifice is associated with Baseball Almanac
Baseball's Greatest Sacrifice is proud to be sponsored by