Willard McGraw
| | |
| --- | --- |
| Date and Place of Birth: | 1896 Buffalo, NY |
| Date and Place of Death: | March 1, 1919 Koblenz, Germany |
| Baseball Experience: | Minor League |
| Position: | Catcher |
| Rank: | Sergeant |
| Military Unit: | Company K, 51st Pioneer Infantry Regiment, US Army |
| Area Served: | Western Front |
Willard J. McGraw was born in Buffalo, New York in 1896, the son of Herbert and Margret McGraw. A catcher, he attended Central High School and was prominent in baseball, basketball and football. He was playing semi-pro baseball for the Allendales club of the Buffalo Municipal League when he was signed by George Stallings for the Boston Braves in September 1916, joining the big league club as a bench jockey for the remainder of the season. McGraw was with the Braves for spring training in 1917, before being assigned to the Utica Utes of the Class B New York State League, where he batted .216 in 29 games, until the club suspended operations due to poor attendance in July. He returned to Boston for a while and worked out with the big league club before being sent to the Portland Duffs of the Class B Eastern League, where he batted .128 in 27 games.
McGraw was assigned to the Jersey City Skeeters of the Class AA International League in 1918, but in May, after playing just 11 games and batting .118 (despite going 2-for-3 with a sacrifice on May 8 against Rochester), McGraw was requested to report for military service back home in Buffalo. On May 27, 1918, Willard and his brother, Herbert, left Buffalo with Division No. 15 for training at Camp Wadsworth, near Spartanburg, South Carolina.
McGraw among the first men from Buffalo to be sent overseas and saw action on the Western Front. While still with the armed forces in Europe on March 1, 1919, Sergeant McGraw died of lobar pneumonia (inflammation of the alveoli and interstitial tissues of the lungs). He was just 22 years old.
In July 1920, McGraw's body was returned from Europe. His burial took place on Monday August 2, at Forest Lawn Cemetery in Buffalo, New York.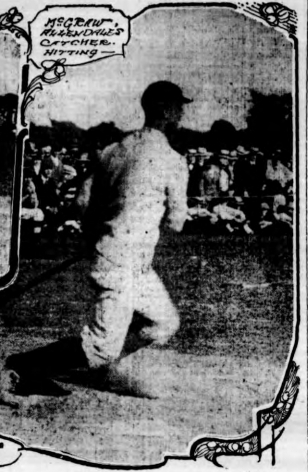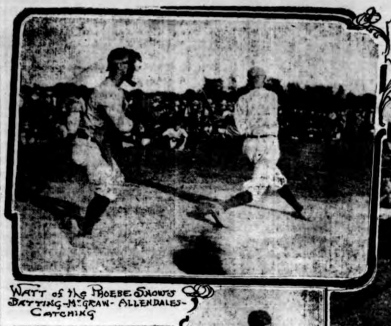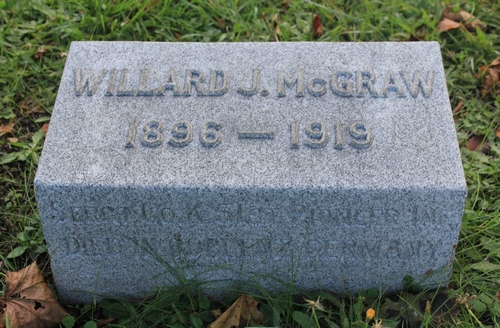 Thanks to Chris Woodman for bringing Willard McGraw to my attention
Sources
Buffalo Evening News - September 11, 1916
Buffalo Evening News - April 19, 1917
Brooklyn Dail Eagle - July 20, 1917
Buffalo Courier - May 9, 1918
Boston Globe - May 23, 1918
Buffalo Courier - May 28, 1918
Buffalo Enquirer - March 14, 1919
Buffalo Courier - November 27, 1919
Buffalo Courier - August 1, 1920
World War I Roll of Honor: Erie County, New York - compiled June 1, 1922

Date Added: January 28, 2019
Can you add more information to this biography and help make it the best online resource for this player? Contact us by email
Read Baseball's Greatest Sacrifice Through The Years - an online year-by-year account of military related deaths of ballplayers
Baseball's Greatest Sacrifice is associated with Baseball Almanac
Baseball's Greatest Sacrifice is proud to be sponsored by