Jack Moller
| | |
| --- | --- |
| Date and Place of Birth: | October 9, 1916 Bronx, NY |
| Date and Place of Death: | August 8, 1943 near Gaile, New Guinea |
| Baseball Experience: | Minor League |
| Position: | Pitcher/Outfield |
| Rank: | First Lieutenant |
| Military Unit: | 321st Bomb Squadron, 90th Bomb Group, Fifth Air Force USAAF |
| Area Served: | Pacific Theater of Operations |
John T. "Jack" Moller, the son of William and Suzette Moller, grew up in Mount Vernon, New York, where he earned a reputation as an outstanding athlete at A.B. Davis High School. He quarterbacked the football team and won the LeRoy N. Mills football kicking trophy in 1932 and 1933. In baseball, he was a standout right-handed pitcher. On May 16, 1933, he hurled a one-hitter against Gorton High School, retiring the first nine batters he faced and allowing the only hit in the ninth inning. He repeated the feat in 1934, helping the Mount Vernon Senior League Robins, clinch the city baseball championship in 1934.
Moller entered Columbia University in 1934, where he starred for the varsity team. A superb, naturally talented pitcher who was also a real threat with a bat, he played for the Mount Vernon Scarlets before being signed by the Brooklyn Dodgers' organization in 1939, and joined the Dayton Wings of the Class C Middle-Atlantic League. After a couple of outings he moved to the Olean Oilers of the Class D PONY League, where he pitched eight games for a 2-1 record and also batted .500 (9 for 18).

Moller retired from the game in 1940 to attend Fordham Law School, but returned to the Oilers in 1941, and pitched 27 games for an 11-10 record and 3.50 ERA. He also played a further 30 games in the outfield and batted .350 with seven home runs and 53 RBIs. On September 1, 1941, in a game against the Bradford Bees, Moller achieved the highly unusual feat of pitching and winning both ends of a doubleheader while driving in the winning run in both contests.

On December 23, 1941, Moller entered military service as an aviation cadet with the Army Air Force. After training at Maxwell Field, Alabama; Turner Field, Albany, Georgia and Fort Myers, Florida, he earned his bomber pilot's wings and was assigned to overseas duty with the 321st Bomb Squadron of the 90th Bomb Group, Fifth Air Force, based at New Guinea in the Pacific.

On August 8, 1943, Moller was piloting a Consolidated B-24 Liberator, nicknamed Big Emma, which took off from Wards Airfield on a patrol along New Guinea's northern coastline. It was his first mission. Moller and his crew of 11 successfully completed the patrol but encountered poor weather as he attempted to return to base. The late afternoon quickly descended into darkness and Moller radioed the control tower to say that visibility was so poor he could not see the searchlights at Port Moresby, a popular landmark for pilots returning at night. He searched hopelessly in the dark for an hour and a half before advising that he was going to instruct his crew to bail out rather than continue the seemingly hopeless search. Shortly afterwards all radio contact was lost. The following day the wreckage of Big Emma was discovered in a swamp 20 miles from the airfield. All of the crew was dead.
On September 21, 1943, the Mount Vernon Daily Argus published a letter from Sergeant Vallario, a former Mount Vernon resident, who was serving with the US Army at McAlester Internment Camp in Oklahoma:
"Editor,
The Daily Argus:
Recently I received a letter from my brother informing me of the death of Jack Moller while on duty in the Pacific war zone. The information has touched me deeply and I feel that in his loss Mount Vernon has suffered a great loss.

"Here was a young man who possessed all the natural ability that any one person could possibly have. Not only was he a fine athlete and student, but his strong character and gleaming personality made him a leader of his fellow man. When his country called, it was due to these fine traits that he became a member of the air force which at present is carrying the brunt of the heavy duty of the war.

"It was also these leading qualifications which, at the time of his death, found him in the middle of activities on the Pacific war front. I feel it a tragedy that Jack has passed on but I'm sure that his memory shall linger on in the hearts of us who knew him.

"In closing, I wish to extend through your newspaper my sihcerest sympathy to those closest to him. Jack again was out there leading, and we can thank him
and others like him for saving the lives of many American boys.

"Yours,
Sgt. Larry Vallario"

Moller, who was married to Mary Burman and had a son, John, Jr., (born June 11, 1943) whom he never saw, was buried at the National Memorial Cemetery of the Pacific in Hawaii. He was posthumously awarded the Air Medal. The wreckage of Big Emma can still be seen today, half submerged in the mosquito-infested swamp near the village of Gaile on New Guinea.
Year

Team

League

Class

G

IP

ER

BB

SO

W

L

ERA

1939
Dayton
Mid-Atlantic
C
-
-
-
-
-
-
-
-
1939
Olean
PONY
D
8
37
20
27
36
2
1
4.86
1940
Did Not Play
1941
Olean
PONY
D
27
180
70
108
131
11
10
3.50
Team

League

Class

G

AB

R

H

2B

3B

HR

RBI

AVG

1939
Dayton
Mid-Atlantic
C
-
-
-
-
-
-
-
-
-
1939
Olean
PONY
D
10
18
5
9
2
0
1
3
.500
1940
Did Not Play
1941
Olean
PONY
D
77
220
42
77
8
3
7
53
.350
Date Added February 2, 2012 Updated June 16, 2014
Baseball's Greatest Sacrifice is associated with Baseball Almanac
Baseball's Greatest Sacrifice is proud to be sponsored by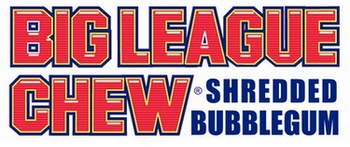 Interwin Merupakan Situs Judi slot Online terbaik dan terlengkap di indonesia , penyediakan beragam Jenis Permainan Slot Online Seperti Pragmatic, Habanero, Joker , Spadegaming dan skywind