Haruo Nagara
| | |
| --- | --- |
| Date and Place of Birth: | 1919 Gifu, Japan |
| Date and Place of Death: | May 25, 1945 Okinawa |
| Baseball Experience: | College |
| Position: | 2B |
| Rank: | Unknown |
| Military Unit: | Unknown |
| Area Served: | Pacific |
Haruo Nagara attended Keio University where he played second base. In 1940, he was part of the Keio University baseball team that toured Hawaii, playing 12 games against local teams on Oahu and Hawaii. Nagara appeared in five games and batted .100.

On May 25, 1945, Haruo Nagara died during an attack from a U.S. military aircraft while transporting ammunition to Okinawa.
Date Added: May 11, 2013 Updated Apr 15, 2022.
Can you add more information to this biography and help make it the best online resourse for this player? Contact us by email
Read
Aloha and Sayonara: The 1940 Keio University Baseball Tour of Hawaii.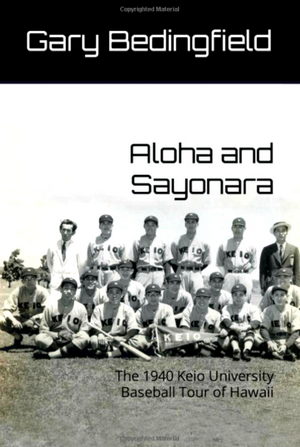 Baseball's Greatest Sacrifice is associated with Baseball Almanac
Baseball's Greatest Sacrifice is proud to be sponsored by