John Scoggin
| | |
| --- | --- |
| Date and Place of Birth: | Circa 1921 Unknown Texas |
| Date and Place of Death: | November 16, 1944 South China Sea, off Borneo |
| Baseball Experience: | College |
| Position: | Outfield |
| Rank: | First Lieutenant |
| Military Unit: | 23rd Bomb Squadron, 5th Bomb Group USAAF |
| Area Served: | Pacific Theater of Operations |
John D. Scoggin was born in Texas and attended Texas A&M where, as an outfielder, he was an outstanding member of the varsity baseball team. Scoggin was a two-time All-Southwest Conference player in 1941 and 1942, helping lead the team to the 1942 SWC title as the team captain. Texas Aggie baseball coach, Lil Dimmit, regarded Scoggin as one of the best collegiate prospects for the majors he had ever seen.

But the United States was at war and Scoggin entered military service with the Army Air Force upon graduation. Attaining the rank of First Lieutenant, Scoggin served with the 23rd Bomb Squadron, 5th Bomb Group in the Pacific.

On November 16, 1944, First Lieutenant Scoggin was part of Squadron Commander, Major James A. Saalfield's crew aboard a Consolidated B-24J Liberator that took off from Wama Airfield, Morotai in the Dutch East Indies. Carrying five 1,000-pound bombs, their target was the Japanese fleet in Brunei Bay, Borneo.

Attacking against heavy anti-aircraft fire from the Japanese vessels, Major Saalfield's plane was hit just before the turn onto the bomb run. He peeled off to the right with one engine out and another smoking, before crashing into the South China Sea. All onboard were killed.

The remains of the crew were later recovered and now rest at Jefferson Barracks National Cemetery in St. Louis, Missouri.

John Scoggin was inducted in the Texas A&M Sports Hall of Fame in 1995.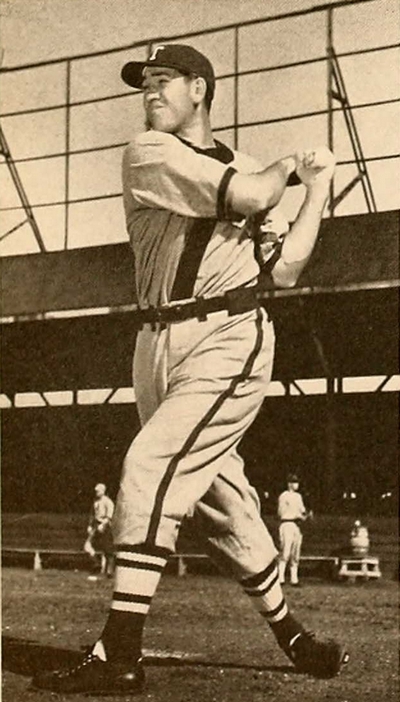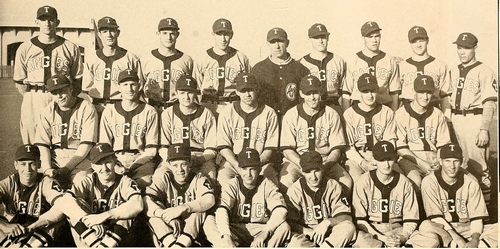 John Scoggin (back row, fourth from left) with the Texas A&M varsity baseball team in 1941
Sources
Norwalk Hour, July 6, 1942
www.aggielettermen.org
www.aviationarchaeology.com
Missing Air Crew Report 10667
Thanks to Astrid van Erp for help with this biography.
Date Added May 8, 2013. Updated August 18, 2017
Can you add more information to this biography and help make it the best online resource for this player? Contact us by email
Read Baseball's Greatest Sacrifice Through The Years - an online year-by-year account of military related deaths of ballplayers
Baseball's Greatest Sacrifice is associated with Baseball Almanac
Baseball's Greatest Sacrifice is proud to be sponsored by