Rod Sooter
| | |
| --- | --- |
| Date and Place of Birth: | December 14, 1924 Lynedn, WA |
| Date and Place of Death: | February 1, 1946 Klingbach, Germany |
| Baseball Experience: | Minor League |
| Position: | Pitcher |
| Rank: | Sergeant |
| Military Unit: | Headquarters Squadron, 368th Fighter Group USAAF |
| Area Served: | European Theater of Operations |
The Germans had surrendered. The war in Europe was over, and for Rod Sooter it should have been just a matter of time before he got home and started playing pro ball.
Rodney L. Sooter and his brothers Hugh and Wilburn made up one third of the Meridian High School baseball team of Laurel, near Bellingham, Washington, in the early 1940s. Rod was a hard-throwing left-hander who loved to pitch, and would spend hours hurling baseballs to his brothers. After wearing them out he would throw against an old car seat laid up against a chicken coup in the back yard. "I remember watching him from our kitchen window," said his younger brother Wilburn, who was his catcher during high school, and went on to pitch in the minors for four years. "I believe if he had been timed he could throw the ball nearly 100 miles per hour. I could throw a baseball at 96 and Rod was much faster than me."[1]

Sooter was not academically inclined and quit high school during his sophomore year in 1942. "Rod wasn't too turned on by school but was brilliant with his hands and anything mechanical," said Wilburn. "At about 10 years old, he made a kart by placing a wooden apple box on a two-by-four frame and fitting an old bed rod that connected to a tie rod attached to the front wheels to steer it." [2] At the age of 15, and without instruction, he put new bearings in the family's Model A Ford.

Sooter found work at the Lake Washington shipyard in Seattle, and was pitching in the local defense league when he was scouted by the Pacific Coast League's Seattle Rainiers. He signed with the team in November 1942, attended spring training the following year and was released in May 1943, but not before manager Jack Skiff and coach Syl Johnson had helped to perfect the youngster's delivery technique. Back with Lake Washington in 1943, Sooter was soon under the observation of New York Yankees scout Joe Devine. Military service beat Devine to the punch, however, although he and Sooter had an agreement that after the war the left-hander would sign with the Yankees and join the Kansas City Blues of the International League.

In July 1943, Sooter entered service with the Army Air Force and was sent to Denver, Colorado, to train as a tail gunner. "He was hurried overseas without a furlough home," recalled Wilburn. "I never saw him as a soldier." [3]

Sooter arrived in England in 1944, but was not assigned to combat duty. Instead, Private First Class Sooter was attached to the 1st Base Air Depot at Burtonwood in northwest England, and was soon making a name for himself as a pitcher for the Burtonwood Bearcats on the military baseball circuit. "Sooter," observed sportswriter Tony Cordaro of the Stars and Stripes newspaper, "is a dead image of lefty Bob Grove on the mound when he cocks his pitching arm, kicks his right leg smoothly towards the sun and then rhythmically unwinds to whip the ball across the plate with enough speed to crack a brick wall."[4] Sooter had six victories against one loss for the 1945 season and pitched the Bearcats to the United Kingdom USSTAF championship with a 4-0 victory over the 988th Military Police Fliers.

In the late summer of 1945, with the war in Europe over, Sooter was sent to Germany and attached to the 368th Fighter Group in Straubing. During his time there, while waiting to accumulate enough points to return home, he had the opportunity to teach the locals about the game. "You know I love baseball," wrote Sooter in a letter to his hometown newspaper in 1945, "and after all it might do those German kids lots of good to play good old American baseball for competition rather than learn war with guns."[5] One German youngster, who had become attached to Sooter, later came to the United States, sponsored by a church in southern Washington, and was visited by Sooter's mother and brother while he was there.

On the morning of February 1, 1946, Sooter - now a sergeant - took a flight from Straubing Army Air Base to a ski lodge near Klingbach in the Bavarian Forest about 25 miles away. The ski lodge was operated under the direction of the United States Special Services Department and in addition to taking an aerial look at the facilities, Sooter needed to deliver a message regarding supplies being sent from the air base. Piloting the single-engine Piper L-4 Grasshopper light liaison airplane was Lieutenant John W. Thurman. At 10:30 A.M., the L-4 reduced altitude in order to drop the message. As it then tried to climb, the engine stalled. The plane clipped some trees and crashed, bursting into flames. Sooter struggled to the doorway where he slumped and died. Lieutenant Thurman was trapped in the cockpit and had to kick his way out of the plane. Covered with burns, Thurman was hospitalized in Europe, then transferred to a hospital in Kansas City, Missouri, where Sooter's mother and brother Wilburn, went to visit. "His condition was so bad that I had to leave the room or faint," said Wilburn, "but we were able to talk to him and got the details of the accident." Lieutenant Thurman died ten months after the accident in December 1946.[6]

Sergeant Sooter was buried at Lorraine American Cemetery in Saint-Avold, France. Wilburn Sooter will never forget what an outstanding pitcher his brother was, and often wonders what might have happened if Rod had survived. "I was used to catching Rod," said Wilburn, "and when I played my first professional game with the Little Rock Travelers of the Southern Association in 1946, I was amazed at how the pitcher could get by playing professional baseball. Rod would have made it big time with the Yankees." [7]

Hugh Sooter - the youngest of the brothers and a smart pitcher who struck out 17 batters in a high school game - also went on to play minor league baseball after military service. He won 22 games with the Alexandria Aces of the Evangeline League in 1947, and won more than 100 games over eight seasons in the Texas League.
Year

Team

League

Class

G

IP

ER

BB

SO

W

L

ERA

1943
Seattle
PCL
AA
Signed but did not play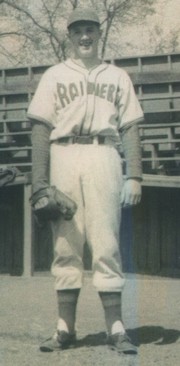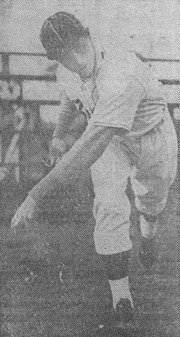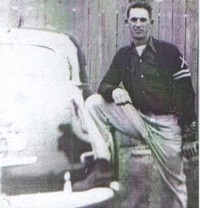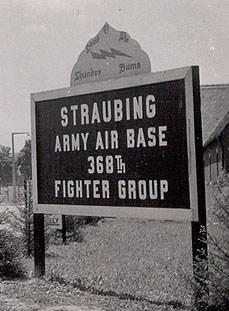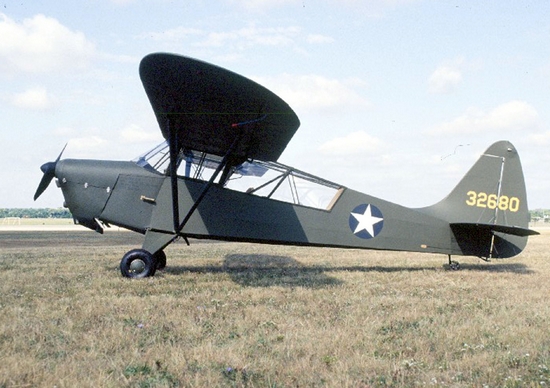 Piper L-4 Grasshopper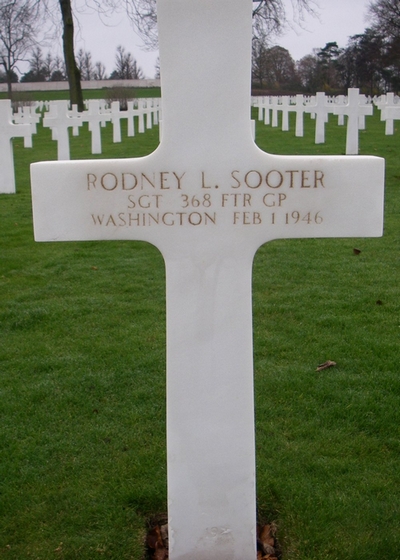 Notes
1. Correspondence with Wilburn Sooter, February 6, 2009
2. Ibid
3. Correspondence with Wilburn Sooter, July 1999
4. Stars and Stripes, date unknown
5. Unidentified press clipping
6. Correspondence with Wilburn Sooter, February 6, 2009
7. Ibid
Thanks to Wilburn L. Sooter for help with this biography.
Date Added March 15, 2012 Updated June 10, 2014
Baseball's Greatest Sacrifice is associated with Baseball Almanac
Baseball's Greatest Sacrifice is proud to be sponsored by