Cecil Spittler
| | |
| --- | --- |
| Date and Place of Birth: | April 15, 1911 Madera, NJ |
| Date and Place of Death: | November 30, 1944 Germany |
| Baseball Experience: | Minor League |
| Position: | Pitcher |
| Rank: | Technical Sergeant |
| Military Unit: | Company B, 407th Infantry Regiment, 102nd Infantry Division US Army |
| Area Served: | European Theater of Operations |
Spittler had pitched a no-hitter in the minors in 1934 and was 33 years old when he went to fight for his country in Europe.
Cecil Leo Spittler, the son of Calvin and Nora Spittler, was born on April 15, 1911 in the coal mining town of Madera, Pennsylvania. He graduated from Philipsburg High School in Pennsylvania in 1928 and took a job as a surveyor's helper at Standard Oil in New Jersey.

A right-handed pitcher who stodd 6-feet tall, Spittler played amateur baseball in New Jersey from 1929 to 1932 with Linden and Springfield (Union County League), St. Mary's (Dover Twilight League) and the Irvington Stanleys (Lackawanna League). He also had a tryout with the Detroit Tigers in 1931, and tryouts with the Cumberland Colts of the Class C Mid-Atlantic League and the Newark Bears of the Class AA International League in 1932.

In 1933, he pitched for the Freehold Pirates (Central Jersey League) before signing with the semi-pro Belmar Braves in July. In the fall of 1933, Spittler was selected by the Yankees young left-hander, Russ Van Atta, to join his barnstorming tour of New Jersey. In a game against Newton, New Jersey, Van Atta and Spittler combined for a no-hitter; Van Atta hurling the first four innings and Spittler working the last five. Highly impressed, Van Atta recommended Spittler to the Yankees and he was signed by their International League farm club, the Newark Bears (the club that had given him a tryout in 1932) and was optioned to the Norfolk Tars of the Class B Piedmont League for the 1934 season.

Spittler quickly established himself as a workhouse with the Tars, putting in some excellent performances. On July 24, 1934, with future major league catcher George "Skeets" Dickey behind the plate, Spittler hurled a 7-0 no-hitter for Norfolk over the Richmond Colts. Facing just 28 batters and striking out 15, the only batter to reach first base was left fielder Pete Fleming, whom Spittler hit in the arm in the fifth inning. The 23-year-old (reported to be 21 in the newspapers) ended the season with an impressive 14 wins and 10 losses, striking out 151 in a team-leading 215 innings and 38 appearances helping the Tars win the Piedmont League pennant.

Spittler made the jump from Class B to AA baseball in 1935, joining the International League Newark Bears and on a pitching staff that included major leaguers Ted Kleinhans, Frank Makosky, Steve Sundra and Kemp Wicker, he continued to impress with a 14-11 record and 4.03 ERA in a team-leading 44 appearances. Having had the second most wins on the team in 1935, much was expected of Spittler in 1937, but he got off to a slow start with a sore arm. He was sent to Johns Hopkins Hospital in Baltimore for a diagnosis, where it was determined he was suffering from a severely separated muscle in his shoulder. A Brooklyn surgeon performed a procedure that removed the damaged tissue and he returned to Newark and made seven appearances along with stints with the Binghamton Triplets of the Class A New York-Penn League in July and August, but his fastball, that had earned the nickname, the "Spittler Fastball," was no more.

In 1937, Spittler's arm was still sore when he joined Newark for spring training and and it was reported he may never pitch again. Making just one appearance for the club, he was signed by the Baltimore Orioles of the International League in June, but returned to Newark later that month because of his arm problems. He spent the rest of the season trying to fix the problem in the Union County League but with little success. In 1938, his arm failed to recover during spring training with Newark and he was released by the club, bringing a close to his professional career at the age of 26.

Spittler pitched for Linden in the Union County League from 1939 to 1942 and worked as a shipping clerk for American Cyanamid, a chemical company in Linden, New Jersey. Aged 31, he entered military service on December 8, 1942, and trained with the 102nd Infantry Division in Texas. On August 19, 1943, while on leave, Spittler married his girlfriend Ruth Hodges, a nurse at Elizabeth General Hospital in New Jersey. By late September 1944, Technical Sergeant Spittler was with Company B, 407th Infantry Regiment, 102nd Infantry Division in France, and then moved to the German-Netherlands border, where he found time to write letters home on November 27 and 28. The following day, November 29, the division launched an attack against German resistance along the Roer river. Cecil Spittler, 33, was killed in action on November 30.

Cecil Spittler was buried at the Netherlands Military Cemetery in Margraten, before his remains were returned home in 1949 and now rests at the Clover Leaf Memorial Park in Woodbridge, New Jersey. In January 1964, at the 28th annual Hot Stove League baseball dinner for the Union County League, the Cecil Spittler Memorial Award was presented to Tom Hoagland, a minor league pitcher in the White Sox organization who had played at Rahway High School, New Jersey. Unfortunately, I've been unable to find out any further information about this award and whether it was presented before or after this occasion.

John Brazinski and Cliff Kraemer were other Union County League players who were killed in World War II. Brazinski played for the Orlando Senators of the Class D Florida State League in 1941, while Kraemer was with the Portsmouth Pirates of the Class C Mid-Atlantic League in 1935.

A detailed account of Cecil's life has been written and researched by Don Sweeney and Janet Cymbaluk Ashnault. It's available on the Renna Media website at https://rennamedia.com/cecil-l-spittler/

| | | | | | | | | | | | |
| --- | --- | --- | --- | --- | --- | --- | --- | --- | --- | --- | --- |
| Year | Team | League | Class | G | IP | ER | BB | SO | W | L | ERA |
| 1934 | Norfiolk | Piedmont | B | 38 | 215 | - | 84 | 151 | 14 | 10 | - |
| 1935 | Newark | International | AA | 44 | 183 | 82 | 99 | - | 14 | 11 | 4.03 |
| 1936 | Newark | International | AA | 7 | - | - | - | - | 2 | 0 | - |
| 1936 | Binghamton | NY-Penn | A | - | - | - | - | - | 0 | 0 | - |
| 1937 | Newark | International | AA | 1 | - | - | - | - | - | - | - |
| 1937 | Baltimore | International | AA | 2 | - | - | - | - | - | - | - |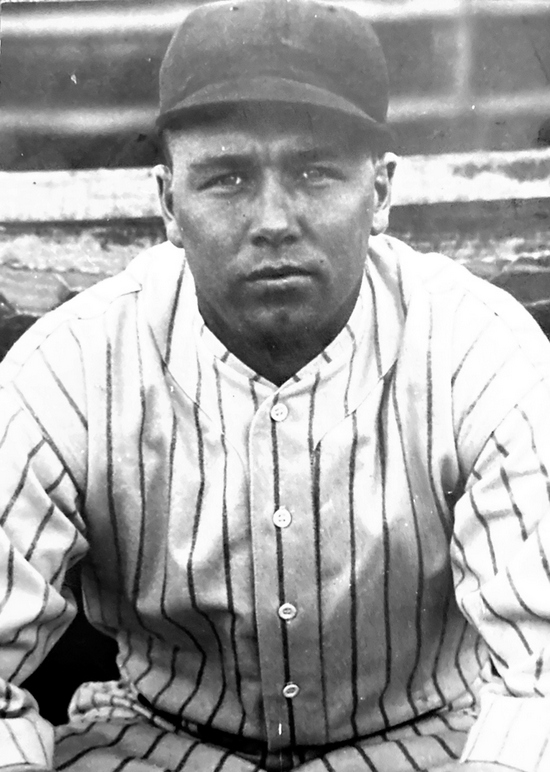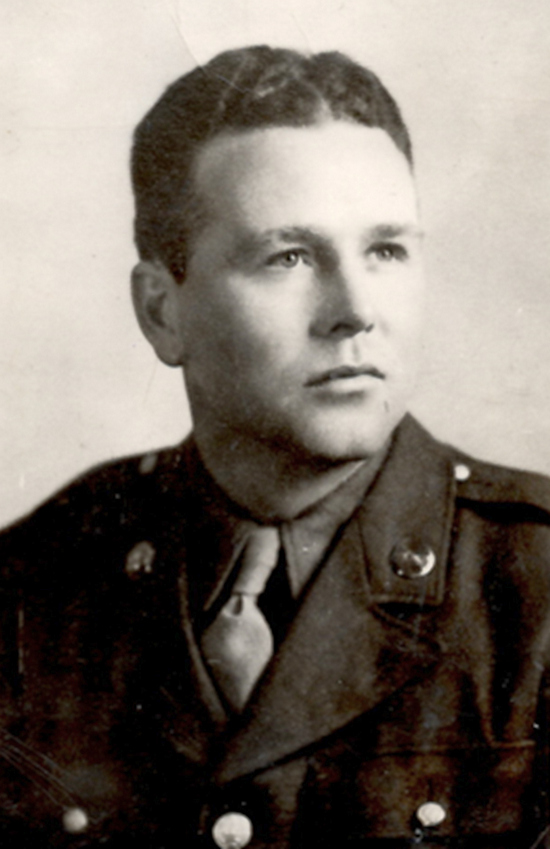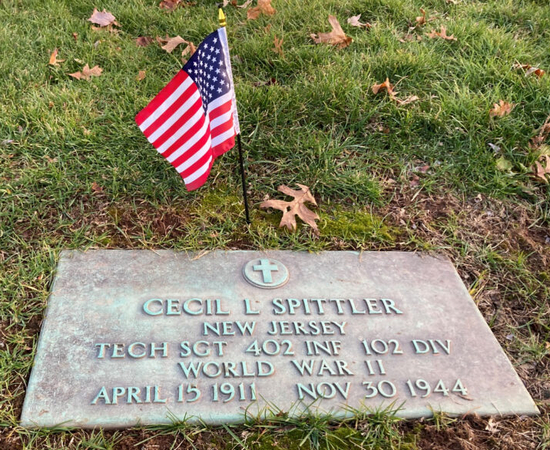 Cecil Spittler's grave at Clover Leaf Memorial Park in Woodbridge, New Jersey
A detailed account of Cecil's life has been written and researched by Don Sweeney and Janet Cymbaluk Ashnault. It's available on the Renna Media website at https://rennamedia.com/cecil-l-spittler/
Thanks to Jack Morris for "discovering" Cecil Spittler.
Date Added August 13, 2023
Baseball's Greatest Sacrifice is associated with Baseball Almanac
Baseball's Greatest Sacrifice is proud to be sponsored by