Bill Yarewick
| | |
| --- | --- |
| Date and Place of Birth: | Nov 13, 1915 Bayonne, NJ |
| Date and Place of Death: | May 23, 1945 off coast of Japan |
| Baseball Experience: | Minor League |
| Position: | Pitcher |
| Rank: | Staff Sergeant |
| Military Unit: | 99th Bomb Squadron, 9th Bomb Group USAAF |
| Area Served: | Pacific Theater of Operations |
"Yarewick will be remembered by most all of the Commie fans because of his mannerisms both on and off the field." Howard V. Millard – Decatur Daily Review Dec 11, 1945
William H. "Bill" Yarewick, the son of John (who ran a window cleaning business) and Katherine Yarewick, was born on November 13, 1915 in Bayonne, New Jersey. His father was Ukranian and his mother was from Austria. At some point, the family name was changed to Yarewick, as the original Ukranian spelling was difficult to pronounce and read.
Yarewick attended Stuyvesant High School in Manhattan, but didn't play varsity baseball, choosing instead to develop his skills on the sandlots of New York, playing for a team called the Boston Travelers. In 1934, Yarewick, a six-foot-one, 175-pound left-hander, got a chance to pitch batting practice for the New York Giants at the Polo Grounds, in the hope they would offer him a contract. "I don't think they even bothered to find out my name," he told Harold Parrott of the New York Daily Eagle some years later. "I was just lost in the shuffle, I guess. But that night I certainly was a heartbroken kid."
In 1935, a self-appointed New York area scout signed Yarewick to a contract with the Cincinnati Reds who assigned the 19-year-old to the Monessen Red of the Class D Penn State Association. However, when the agent contacted the team demanding his cut, the Reds and William G. Bramham, minor league president, believed the team was being extorted for money and the contract was withdrawn.
In February 1936, he attended New York Giants manager Bill Terry's baseball school in Pensacola, Florida. "Inside of a week they had taken a fancy to me, and I had a contract with the Greenwood club," said Yarewick.
Yarewick developed a sore arm after pitching and losing the opening game of the season for the Greenwood Chiefs of the Class C Cotton States League, and didn't pitch again until May 26. He made a couple more appearances and at the start of June was sent home to rest his arm for two months, returning in August, beating the Cleveland Athletics, 6-2, in his first outing and posting a 1-3 record for the season.
In the spring of 1937, he was with the Giants for spring training in Cuba and was a favorite among Bill Terry's young pitchers. "[Tom] Ferrick may have a little more at times," Terry told the New York Daily Eagle, "and he certainly has the best reputation. But this Yarewick boy has a smooth delivery that is a winner."
Yarewick, however, was realistic about his chances. "Guess we won't do anything but pitch in batting practice in camp," he said, referring to himself and Ferrick. "But that's all right. If we look like we've improved they'll probably transfer us to the Jersey City club…That's getting' closer to the Polo Grounds an' home."
The youngster actually did a little more than throw batting practice, including a relief appearance for Hall of Famer Carl Hubbell in an exhibition game against the Cleveland Indians on March 20.
Yarewick didn't make the jump to Jersey City in 1937, but played just one level below with the Richmond Colts of the Class B Piedmont League. He made 22 appearances for a 5-5 record, but walked 95 in 103 innings. Although he struck out six in a row in a game against the Rocky Mount Red Sox, in the first game of a double-header against the Asheville Tourists on May 31, he walked 18!
"Holy cats, will I ever forget that game!" Yarewick said later. "It was hot; so darn hot you could see heat waves rising through the air. There was a big crowd, including Dan Hill, president of the league. I was fussed to start with, and then the heat got me, after I lost my stuff. The plate wobbled in front of me. Eddie Mooers, my manager, was in a jam; his staff was shot, and he had to think of the second game coming up, so he let me stay in and take it. Boy, did I take it? They beat me, 20 to 5, and I helped 'em by hitting four batters and walking eighteen others."
In the spring of 1938, he joined the New York Giants at their spring training camp in Baton Rouge, Louisiana, where his unusual antics became a cause for kidding on the team bus.
Yarewick had taken to regularly visiting the grave of Huey Long, a Louisiana Governor who was the victim of an assassination in 1935. Yarewick tried to explain his reason for the visits to Will Wedge of the New York Sun.
"I like flowers," he told Wedge, "and every day they put fresh gladioluses in the ten vases on that flat concrete slab over Huey's grave, and the azaleas around the lawn are beautiful. But that's an incidental reason for the visits I paid there. If you stand by Huey's grave in the new State Capitol grounds, you get a swell view of the building itself. It is the best building I ever saw outside of New York, with its thirty-four stories and 450-foot tower.
"I amuse myself counting the windows in the Capitol, for there isn't much else to do in Baton Rouge. I am a window counter, anyway, by habit, for my father runs a window cleaning business back in New York. He does the windows of some of the fine apartment houses along Park, Madison and Fifth. I thought I'd write him, as a sort of joke, that he ought to come down to Louisiana and put in a bid for the Capitol job. I've counted nearly 800 windows in that place. Some job, eh?"
Another story that came out at the same time was that Yarewick was the owner of a Nazi swastika armband that his roommate, Dutch Schroeder, had found in Yarewick's suitcase. "On the level, I never knew it was in my suitcase," he said at the time. "I think my 16-year-old kid brother, Matthew, must have stuck it in my bag as a joke. I know [he] had the thing around the house, claimed he swiped it from some guy. Why, he don't know what a swastika is, and as for me I tell you it don't mean anything to me."
Yarewick's unusual antics continued throughout his career. "Bill Yarewick, the rookie hurler from Decatur, goes moon gazing every night – alone," observed Mart Gagie in the Rochester Times-Union in March 1941. "He's an amateur astrologist and finds the southern skies real happy hunting grounds."
Tom Ferrick, his teammate from 1936, remembered Yarewick's antics from their rookie season together at Greenwood. "He decided he would shred the left sleeve of his sweatshirt so it would flutter after he let go with a pitch," recalled Ferrick. "But that's only part of it. He also painted the sole of his right shoe with white paint. When he threw up his right leg to go into his pitching motion, it flabbergasted the batters. He might have been eccentric as far as baseball was concerned, but he was highly intelligent."
After pitching some spring training games for the Giants in 1938, he was sent to Richmond and made a handful of appearances before joining the Milford Giants of the Class D Eastern Shore League. The 22-year-old made 26 appearances for Milford and was 13-8 with a 2.89 ERA and league-leading 207 strike outs. In October, he was drafted by the Decatur Commodores of the Class B Three-I League, a St. Louis Cardinals farm club.
Yarewick was with the Cardinals for spring training in St. Petersburg, Florida, before joining the Commodores for the season and was 11-7 with a 3.72 ERA in 32 appearances. Although his wildness was not quite the problem it had once been, he had a rather slow delivery with men on base which was allowing runners to advance on him too easily. Still with the Commodores in 1940, Yarewick showed much greater poise on the mound and was 16-10 in 34 appearances with a 3.54 ERA.
Yarewick was showing signs of the major league promise he'd had when signed back in 1936, and joined the Rochester Red Wings of the Class AA International League for 1941 – one step away from the big leagues. With a record of 574 strike outs in 742 innings of minor league baseball – an average of seven per nine innings – a lot was expected of the youngster and it was the worst possible time for him to suffer a sore arm. This, in turn led to wildness which made the headlines in 1941. In spring training with the Red Wings, he made five appearances for an 0-4 record, and made just one regular-season appearance - hurling two innings against Newark and walking five – before being assigned to the Pocatello Cardinals of the Class C Pioneer League at the end of April. The 25-year-old initially refused to report to the Idaho-based club and returned home, changing his mind a few days later and making the 2,300-mile trip. He made 15 appearances with Pocatello and was 4-9 with a 5.05 ERA. In his first game – May 3 – he walked nine, hit two batters and was responsible for 10 runs scored by Idaho Falls. On July 10, the Cardinals organization sent Yarewick back to Decatur, where he'd played in '39 and '40. He made four appearances for Decatur and had an ERA of 7.71, when he was on the move again at the start of August, joining the Springfield Cardinals of the Class C Western Association as they were in need of pitching assistance. In his first outing (August 5) he showed a glimmer of hope, beating Salina, 8-to-2, on four hits and striking out seven, although he still managed to walk six. Yarewick had a 4-3 record and 3.30 ERA, pitching 60 innings and striking out 52, while walking 35, for Springfield, ending the year with an 8-14 record in 29 appearances.
Yarewick was 26 years old when he enlisted in the Army Air Corps on April 2, 1942. He was at Maxwell Field in Montgomery, Alabama, for primary flight training with Squadron G, Group 8, and by May of 1943 he was at Blytheville Army Air Field in Arkansas with the 703rd Training Squadron. Yarewick pitched for the Blytheville AAF Flyers during the summer of 1943, along with fellow left-hander, Mel Parnell, who had pitched a couple of seasons in the minors and would go on to spend 10 years with the Boston Red Sox. Their combined efforts helped the Flyers win the Arkansas service championship that year.
Yarewick didn't make it as a pilot but trained as a flight engineer and attained the rank of staff-sergeant. He was assigned to the 99th Bomb Squadron of the 9th Bomb Group, and by the end of 1944, he was in the Pacific, stationed at North Field on Tinian, as an engineer on the Boeing B-29 Superfortress.
On May 22, 1945, Staff-Sergeant Yarewick was one of 11 crew members on board B-29 "Long Winded" that was on a mine laying mission near the Straits of Shimonoseki, the stretch of water separating Honshu and Kyushu, two of Japan's four main islands. Near the target they were hit by flak and the number two engine was shot out. At the same time, the number four engine quit, and the number three engine kept cutting out. Since some of the control cables were shot away, and one of the front bomb bay doors was shot off, ditching was believed impossible. A US Navy search and rescue plane guided the crippled B-29 to an American submarine, so the crew could bailout and be rescued from the water. It was around 3:30am, with the Japanese mainland in view, that orders were given to jump and Yarewick was last seen standing in the door of the front bomb bay with the radio operator and navigator. It was assumed they had jumped but the sea was extremely rough and the swells were very high. It wasn't until 7am that three crew members were picked up by the submarine. The remaining eight, including Bill Yarewick, were never seen again.
Bill Yarewick, who was awarded the Air Medal with two Oak Leaf Clusters and the Purple Heart, is remembered at the Honolulu Memorial in Hawaii.
| | | | | | | | | | | | |
| --- | --- | --- | --- | --- | --- | --- | --- | --- | --- | --- | --- |
| Year | Team | League | Class | G | IP | ER | BB | SO | W | L | ERA |
| 1936 | Greenwood | Cotton States | C | 7 | 42 | - | 22 | - | 1 | 3 | - |
| 1937 | Richmond | Piedmont | B | 22 | 103 | - | 95 | 76 | 5 | 5 | - |
| 1938 | Milford | E. Shore | D | 26 | 190 | 61 | 113 | 207 | 13 | 8 | 2.89 |
| 1939 | Decatur | Three-I | B | 32 | 184 | 76 | 90 | - | 11 | 7 | 3.72 |
| 1940 | Decatur | Three-I | B | 34 | 211 | 83 | 93 | 141 | 16 | 10 | 3.54 |
| 1941 | Rochester | Internat'l | AA | 1 | 2 | - | 5 | 0 | 0 | 0 | - |
| 1941 | Pocatello | Pioneer | C | 15 | 114 | 64 | 82 | 99 | 4 | 9 | 5.05 |
| 1941 | Decatur | Three-I | B | 4 | 14 | - | 9 | - | 0 | 2 | - |
| 1941 | Springfield | Western Assoc | C | 9 | 60 | 22 | 34 | 52 | 4 | 3 | 3.30 |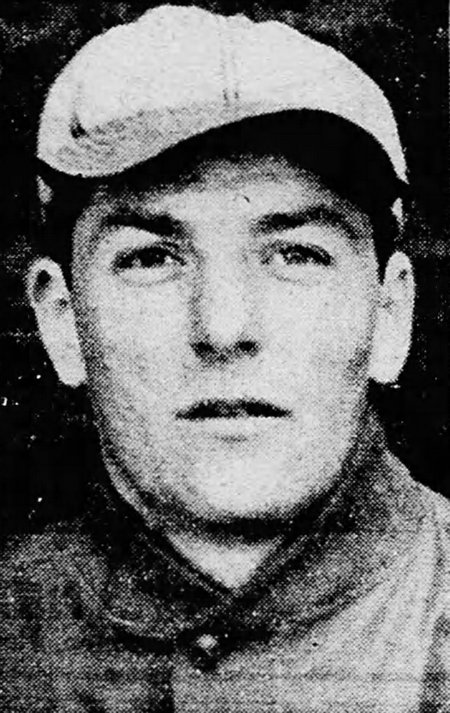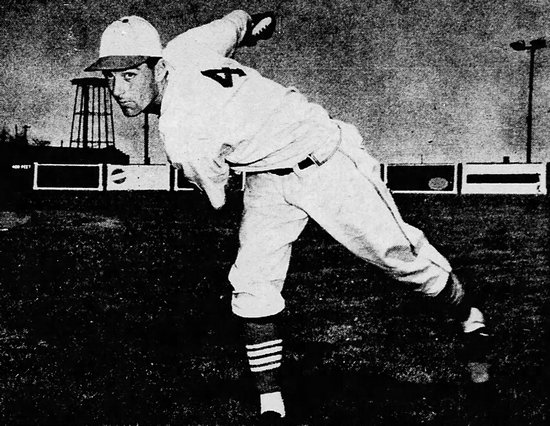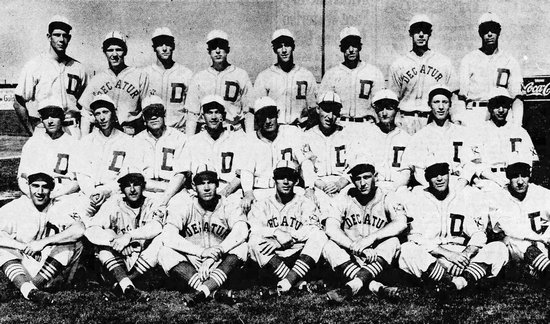 Decatur Commodores 1939. Bill Yarewick is back row, third from left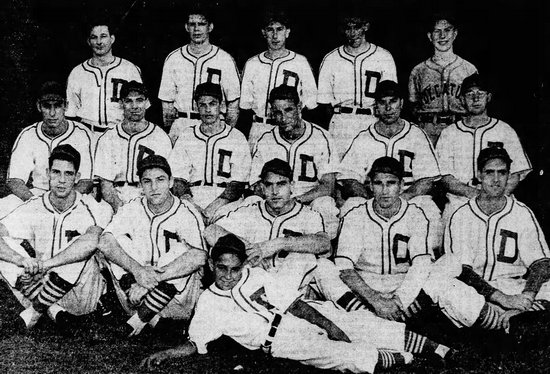 Decatur Commodores 1941. Bill Yarewick is front row, second from left
Thanks to Jack Morris for bringing Bill Yarewick to my attention
Date Added: September 21, 2020
Baseball's Greatest Sacrifice is associated with Baseball Almanac
Baseball's Greatest Sacrifice is proud to be sponsored by