Tommy Caliento
Ballplayers Wounded in Combat
| | |
| --- | --- |
| Date and Place of Birth: | October 2, 1923 Pittsfield, MA |
| Date and Place of Death: | May 28, 2009 Pittsfield, MA |
| Baseball Experience: | Minor League |
| Position: | Outfield |
| Rank: | Private First-Class |
| Military Unit: | US Army |
| Area Served: | European Theater of Operations |
Thomas Caliento, Jr., was born on October 2, 1923 in Pittsfield, Massachusetts. He graduated from Pittsfield High School in 1941, having been selected an outfielder on the All-Berkshire County team the last two years. He also played American Legion baseball and went to the Eastern finals at Charlotte, North Carolina in 1940. He spent the summer of 1941 playing left field for the league champion Mohawk Beverages in the Shire City League.
In April 1942, the 18-year-old left-handed hitting outfielder was given a trial and signed by his hometown Pittsfield Electrics of the Class C Canadian-American League. After batting .235 over 40 games he finished the season with the Hornell Maples of the Class D PONY League – a Pittsburgh Pirates farm club, batting .236 in 42 games.
Caliento, who worked at General Electric in the off-season, entered military service in March 1943. He took Coastal Artillery anti-aircraft training at Camp Davis, North Carolina, where he was a gun commander and a regular on the Blue Brigade baseball team in 1944. He attained the rank of sergeant at Camp Davis, and also trained at Fort Bragg, North Carolina, and Farmingdale Airfield, New York, before his entire outfit was transferred to the infantry and sent to Fort Jackson, South Carolina. After a 10-day furlough in February 1945, Caliento reported to Fort George Meade, Maryland and shipped overseas to Europe as a private first-class infantryman.
On April 20, 1945, near Halle, Germany, Pvt. Caliento suffered wounds to his left foot and was evacuated to a hospital in England. By May 1945, he was back in the United States at Rhoads General Hospital in Utica, New York
.
"That good-looking, bearded soldier who was hobbling down North Street on crutches over the weekend is a ball player," announced the Berkshire Evening Eagle on June 18, 1945. "He is Pvt. Thomas Caliento, Jr., 21, former Pittsfield High and professional outfielder, and his ambition, after he recovers from a wound, is to get back into organized ball."
But what about the description on Tom as a bearded soldier? The Evening Eagle went on to explain, "After suffering wounds…Pvt. Caliento was taken to a base hospital. There he and most of the wounded soldiers had a beard-growing contest. He doesn't say he won, but he maintains he was among the leading hitters."
Upon his return to Pittsfield, one of the first people he met on North Street was Carl Heidel, his former Pittsfield High and American Legion teammate. Heidel was also wounded in Germany.
With the beard gone, Tommy Caliento got back into baseball in Pittsfield in late 1945, helping the Polish Community Club team clinch the Berkshire County semi-pro championship in September.
In February 1946, Caliento attended Bob Feller's Baseball School for returning veterans in Tampa, Florida and impressed the Pirates organization so much that they advanced him to the Albany Senators of the Class A Eastern League. However, after receiving virtually no playing time he asked for his release at the beginning of June and signed with the Boston Braves, joining the Evansville Braves of the Class B Three-I League. The 22-year-old batted .217 in 32 games with the Braves before joining the Leavenworth Braves of the Class C Western Association where he batted .245 in 44 games.
Caliento spent the next three seasons in the Braves organization playing for six different teams. He batted .304 with the Pawtucket Slaters of the Class B New England League in 1947, hit .331 with 12 home runs in 85 games with the Bluefield Blue-Greys of the Class D Appalachian League in 1948, and batted .286 in 127 games with the Jackson Senators of the Class B Southeastern League in 1949.
Caliento was with the Amarillo Gold Sox of the Class C West Texas-New Mexico League in 1950, batting .292 in 103 games with 10 home runs, and finished his minor league career, aged 27 in 1951, with his hometown Pittsfield Electrics, batting .321 in 43 games.
A carpenter by trade Caliento continued to work for General Electric while playing semi-pro baseball with the Buick Tyler Aces.
Tommy Caliento passed away at home in Pittsfield on March 28, 2009, aged 85. Following a service at the Berkshire First Church of the Nazerene in Dalton, Massachusetts, he was buried at the Main Street Cemetery in Dalton.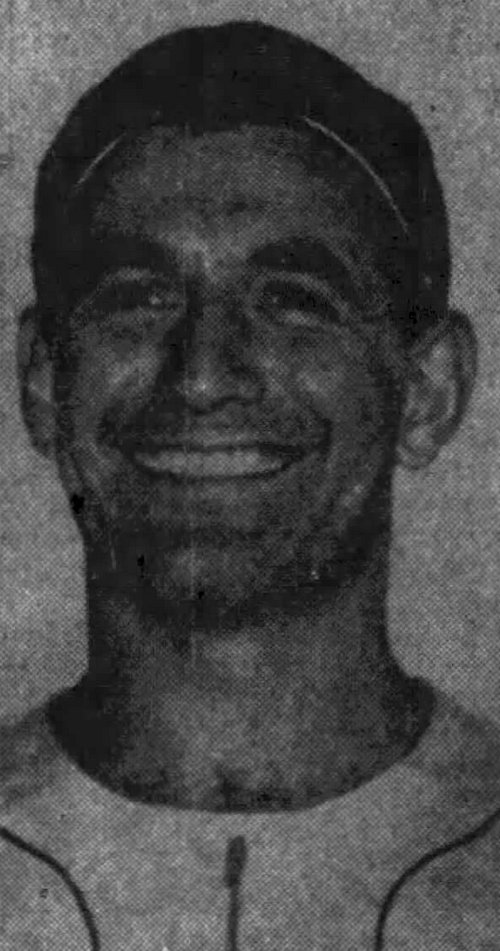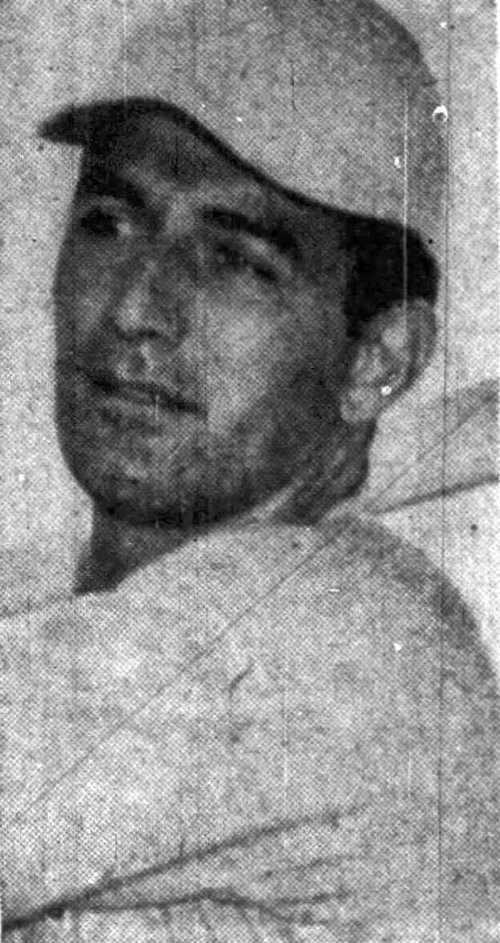 Date Added June 2, 2020
Can you add more information to this biography and help make it the best online resource for this player? Contact us by email
Read Baseball's Greatest Sacrifice Through The Years - an online year-by-year account of military related deaths of ballplayers
Baseball's Greatest Sacrifice is associated with Baseball Almanac
Baseball's Greatest Sacrifice is proud to be sponsored by