Rex Barney
Ballplayers Wounded in Combat
| | |
| --- | --- |
| Date and Place of Birth: | Naovember 26, 1923 Buffalo, NY |
| Date and Place of Death: | May 7, 2009 Vero Beach, FL |
| Baseball Experience: | Major League |
| Position: | Manager |
| Rank: | Private |
| Military Unit: | Anti-Aircraft Command US Army |
| Area Served: | European Theater of Operations |
Daniel L. Ozark (born Orzechowski before his father changed the family name to Ozark) was born in Buffalo, New York on November 26, 1923. He grew up in Cheekpowaga, a suburb of Buffalo, and attended East High School where he excelled in baseball, basketball and football.
Aged 17, in the summer of 1941, Ozark played second base for the Lake Erie Red Birds - a team of talented players aged between 16 and 19 - who were managed under the watchful eye of St. Louis Cardinals scout John Jachym. Ozark impressed the Cardinals and in December 1941 it was reported that he would join their Albany, Georgia farm club in the spring of 1942. However, Ozark never made it to Albany and actually signed with the Brooklyn Dodgers organization. He was with the Olean Oilers of the Class D PONY League in 1942, and in 103 games, the 18-year-old second baseman batted .247 with six home runs. For the next three years Ozark served with the Army with the Anti-Aircraft Command. He was shipped to France where he landed at Omaha Beach. "We were scared like everyone else," Ozark told Nick Diunte in 2009, "But we were young kids and a lot of that stuff didn't bother us. Once you've seen death and people dying slowly, things like that stay in your memory. I can still visualize guys drowning after getting out of LCTs (Landing Craft Tanks), because the water was deeper than they anticipated. Some of the guys that went down with the 60 lb. tanks drowned and we never saw them again.
"I received a Purple Heart [in St. Laurent, France] for shrapnel wounds [to the knee] off of an artillery shell," he explained. "The other battle we were in was the Battle of the Bulge. I spent time in Antwerp while the bulge was coming towards us because of the shipping they had in the docks where all of our equipment came in."
Ozark fought right through the war in Europe to victory in May 1945. When he came home in December 1945 he hadn't touched a baseball in three years and had little time to get into shape for spring training the following year. He played a little basketball but didn't have a chance to throw a baseball in the harsh Buffalo, New York, winter conditions. Despite this, Ozark had an excellent 1946 season with the Abilene Blue Sox of the Class C West Texas-New Mexico League. Playing 136 games he batted .325 and homered 31 times. He jumped to Double-A ball with the Texas League's Fort Worth Cats in 1947 and played for the St. Paul Saints of the Triple-A American Association from 1948 to 1953. By this time a first baseman, Ozark remained just a step away from the big leagues and had been a part of the Dodgers farm system for a dozen seasons when they asked him to manage their Wichita Falls team in the Class B Big State League.
Ozark, who had hit close to 250 home runs in the minors, never got to the major leagues as a player, but in 1965, he made it as a coach for Walter Alston's Los Angeles Dodgers. Ozark served eight years on Alston's staff, coaching at first and third bases and in the dugout, until he was hired to manage the last-place Philadelphia Phillies in October 1972. He led the Phillies to National League East titles in 1977 and 1978, before returning to the Dodgers to coach for Tommy Lasorda in 1980. He joined the San Francisco Giants as a coach in 1983 and served as the Giants' interim manager in 1984 when Frank Robinson was fired in August.
Ozark was selected to the National Polish-American Sports Hall of Fame in 2010, and the Greater Buffalo Sports Hall of Fame in 2017. He passed away at his home in Vero Beach, Florida, aged 85, on May 7, 2009. He is buried at the Hillcrest Memorial Gardens in Fort Pierce, Florida.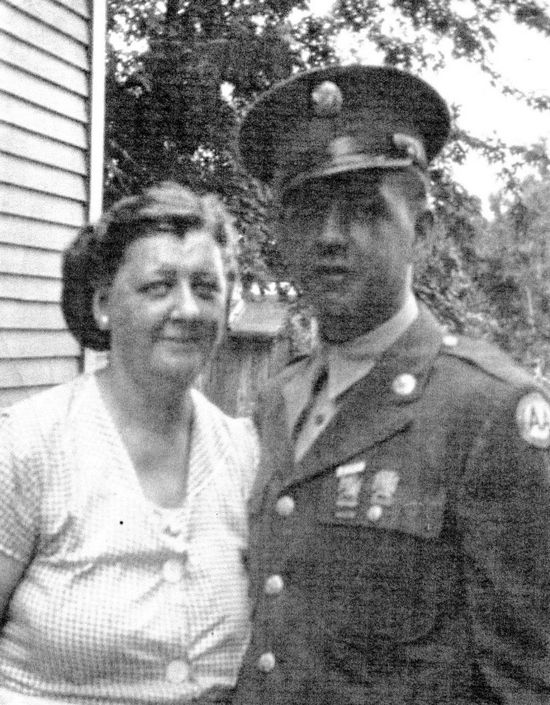 Date Added June 1, 2020
Can you add more information to this biography and help make it the best online resource for this player? Contact us by email
Read Baseball's Greatest Sacrifice Through The Years - an online year-by-year account of military related deaths of ballplayers
Baseball's Greatest Sacrifice is associated with Baseball Almanac
Baseball's Greatest Sacrifice is proud to be sponsored by