Hal Dobson
| | |
| --- | --- |
| Date and Place of Birth: | October 15, 1919 Lincoln, NE |
| Date and Place of Death: | May 23, 1943 Silver Lake, CA |
| Baseball Experience: | Minor League |
| Position: | Pitcher |
| Rank: | Second Lieutenant |
| Military Unit: | 984th Bombardier Training Squadron USAAF |
| Area Served: | United States |
Hal Dobson shutout the Ogden Reds with a masterful performance last night as Ogden and Pocatello opened a four game series. Dobson scattered the six hits over the entire nine frames and was awfully stingy with men on the paths.
Ogden Standard-Examiner August 16, 1940
Harold B. "Hal" Dobson was born in Lincoln, Nebraska on October, 15 1919. He was attending Lincoln High School when his parents separated. His father, Frank, moved to New Orleans, and Hal moved with his mother, Gertrude, back to her hometown of Denver, Colorado. It was at East Denver High School that Dobson began to emerge as a fine athlete. After graduation, he played baseball and basketball with local teams in the Denver area and signed a contract with the St. Louis Cardinals in 1939. He was sent to the Springfield Cardinals of the Class C Western Association his rookie year where he was 8–10 in 35 appearances, striking out 112 in 159 innings.

In 1940, Dobson was pitching for the Pocatello Cardinals of the Class C Pioneer League. He beat Twin Falls, 7–2, on four hits on July 16, and threw a six-hit, 3–0, shutout over the Ogden Reds on August 15. "Hal Dobson, handsome and husky right-hander of the Cardinals," announced the Ogden Standard-Examiner the following day, "handcuffed the Reds and kept them away from the scoring platter throughout the game. Dobson was in sensational form. He had a great assortment of stuff and used his curveball most effectively."

He finished the season with a career-best 14–9 won-loss record and had a 4.45 earned run average and 159 strike outs - fifth best in the league.

Still with Pocatello in 1941, Dobson was 9–12 in 29 games and finished the season pitching three games for the Sacramento Solons of the Class AA Pacific Coast League, earning a win against no losses.

Having reached one level below the major leagues, Dobson entered military service the following spring and attained the rank of second lieutenant with the Army Air Force.

It was in 1942 that fellow cadet, R. C. "Casey" Hasey, met Dobson. "It was two or three weeks before Christmas," recalls Hasey. "And we were in our barracks at Santa Ana. The postman stopped in with the largest Christmas package we had ever seen. It made our packages look insignificant."

"It was addressed to Harold Dobson from a guy named Branch Rickey. The top three-fourths section was every kind of goodie available. Harold was a nice quiet cadet, so he shared with all of us. In the bottom was a pitcher and catcher's mitt with about a dozen baseballs. The attached note said Merry Christmas and I hope you are able to keep in shape."

Dobson went on to Gunnery School at Las Vegas Army Air Base where cadets were provided with instruction on handling machine guns mounted on the B-17 Flying Fortress and the B-24 Liberator. Training started on the ground using mounted shotguns, and then shotguns mounted on the backs of trucks. Then cadets went up in the bombers, shooting at targets pulled by other airplanes.

Dobson then went to Bombardier School at Victorville Army Air Base in California, where he was reunited with cadet Hasey. "For our athletic hour we both chose basketball," remembers Hasey. "He played center and I played forward. It was 50 minutes of non-stop running. There was no referee, no fouls or time-outs. Just run, run and shoot. We didn't even keep score. I quickly was in the best shape of my life. Mostly I strove to feed Harold who had an unstoppable shot with either hand."

On April 16, 1943, Dobson and Hasey graduated as second lieutenants. Hasey went on to Navigation School, but Dobson remained at Victorville as an instructor with the 984th Bombardier Training Squadron, primarily because the commanding officer wanted him to pitch for the baseball team.

The Victorville Bombers baseball team got off to a good start in 1943, winning their first four games. On Sunday, May 23, 1943, the team was scheduled to play a game in Las Vegas. The flight ended in tragedy.

The official story released by the military claimed the Beechcraft AT-11 Kansan, in which Dobson was travelling, was struck by another AT-11 while on a bombardier training exercise. Dobson's plane crashed at Silver Lake, California, about 90 miles from Victorville, while the other plane, which suffered minimal damage, managed to land safely back at the airfield. In truth, the two planes were heading to Las Vegas for a baseball game; on board the AT-11 with Dobson were Sgt. John A. Lowry, a former semi-pro ballplayer from Arnold, Pennsylvania, and Sgt. William E. Thomas, a former semi-pro player from Pittsburgh. The pilots of the two planes were playing games with each other and one plane cut the tail off Dobson's plane. All on board the crippled AT-11 – Dobson, Lowry, Thomas and the pilot, 2/Lt. William S. Barnes, were killed.
Hal Dobson is buried at Fairmount Cemetery in Denver, Colorado.
| | | | | | | | | | | | |
| --- | --- | --- | --- | --- | --- | --- | --- | --- | --- | --- | --- |
| Year | Team | League | Class | G | IP | ER | BB | SO | W | L | ERA |
| 1939 | Springfield | Western Assoc. | C | 35 | 159 | - | 155 | 112 | 8 | 10 | - |
| 1940 | Pocatello | Pioneer | C | 30 | 176 | 87 | 109 | 159 | 14 | 9 | 4.45 |
| 1941 | Pocatello | Pioneer | C | 29 | 187 | 94 | 135 | 115 | 9 | 12 | 4.52 |
| 1941 | Sacramento | Pacific Coast | AA | 3 | 8.1 | - | 2 | 1 | 1 | 0 | - |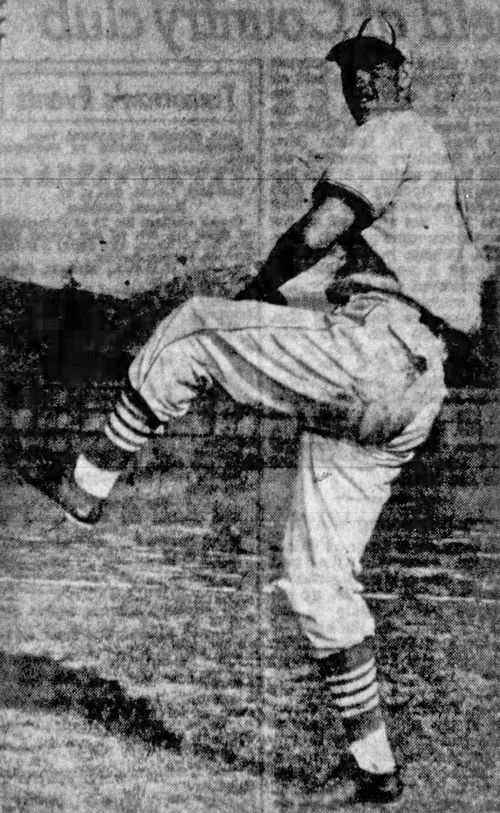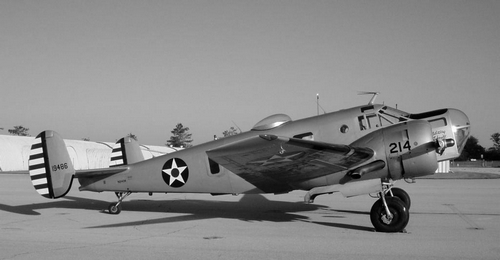 A Beechcraft AT-11 Kansan. The type in which Hal Dobson, John Lowry, William Thomas and William Barnes lost their lives.
Thanks to R. "Casey" Hasey for help with this biography. Thanks also to Astrid van Erp for help with photos for this biography
Date Added January 27, 2012 Updated August 2, 2017
Baseball's Greatest Sacrifice is associated with Baseball Almanac
Baseball's Greatest Sacrifice is proud to be sponsored by